RM Williams And Dollar Mick
/
July 23rd, 2013
/
There are currently 0 comments
RM Williams, famous for their handcrafted riding boots made from a single piece of leather, have been part of Australia's heritage for over eighty years.
The legendary company RM Williams now exports all over the world and was founded in 1932 when Reginald Murray had a chance meeting with a horseman who went by the name of Dollar Mick.
Scraping a living doing odd jobs RM met Michael Smith or Dollar Mick when he arrived at his campsite driving a buggy pulled by two mules. Despite an age gap of almost thirty years they became friends and Dollar Mick began teaching RM all he knew about leather work: making bridles, pack saddles and riding boots.
Under Dollar Mick's supervision RM fashioned his first pair of boots, sold them and RM Williams the business was born. After selling saddles to a wealthy farmer RM soon established a small factory in his Father's shed which quickly needed to expand.
Taking payment in advance RM was able to employ dedicated craftsmen and build up his business. By diversifying into bush saddlery and the trademark moleskins, bush shirts and jeans RM Williams began its journey towards what is now a global brand.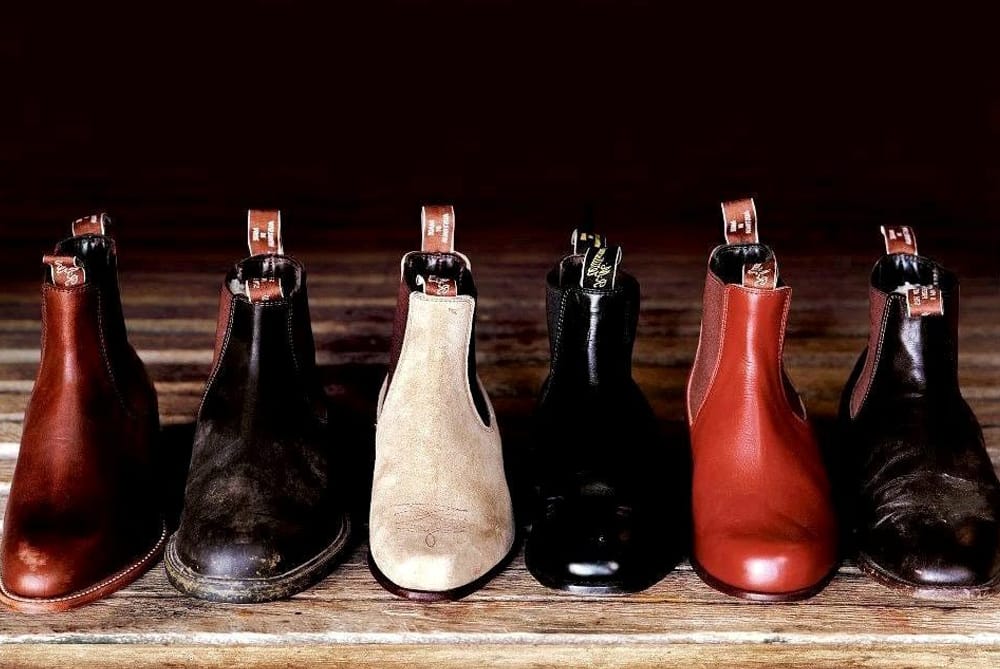 Known as the premier Bush Outfitter with a reputation for quality RM Williams continue to produce timeless footwear and clothing for all ages and sizes. Country House Outdoor is proud to be a stockist for RM Williams and you can see our full collection here.